Mt. Gox Halts Withdrawals In USD For 2 Weeks
Mt. Gox, world's largest online exchange for Bitcoin, just announced it is suspending US Dollars withdrawals temporarily for the next two weeks. As per companies press release, it has been experiencing unusually high volumes of deposits and withdrawals recently, which made it difficult for our bank to process the transactions smoothly and within a timely manner and caused delays for customers.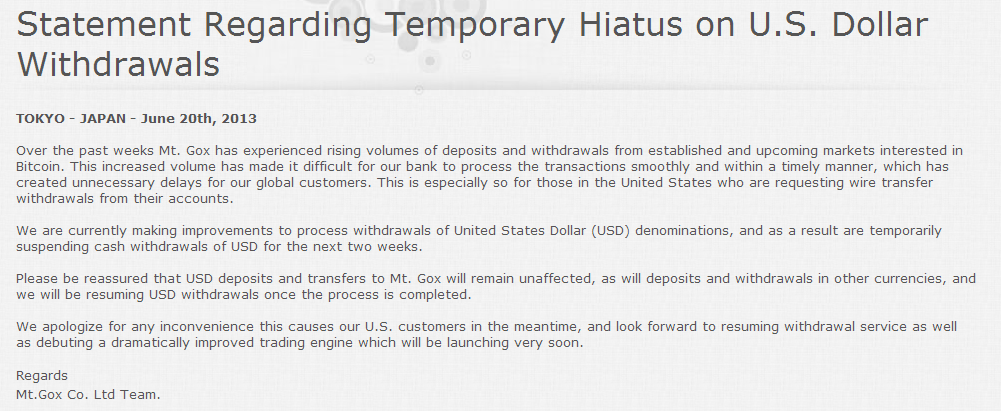 Mt. Gox Mt has not suspended any other currency trading activity. It also has not suspended deposits in USD, meaning you can still deposit cash but you can't withdraw for next two weeks. Customer can still withdraw their Bitcoins.
The company was founded in 2010 and accounts over 60% of daily bitcoin transactions. Company is registered as a legal business in Japan under the name Tibanne Ltd. MtGox experienced the rise and fall, technical difficulties, hacking attempts, DDoS attacks and legal claims from the competition, but so far no problems with the authorities. On May 15 Dwolla suspended to and from transactions of USD with MtGox due to a court order / notice by the Department of Homeland Security.
/Via/
Advertisements
---