Easy Way To Buy Zcash With PayPal or Credit Card { Legally }
Advertisements
If you are looking to buy / invest in Zcash and finding a way to buy zcash with paypal or credit card or debit card? You just landed the right page, in this post we'll show you the only legal way to buy Zcash with PayPal without submitting any of your I'd, photo etc. Let's first learn something about Zcash. Privacy and anonymity have always gone hand in hand when it comes to crypto. Bitcoin was conceived to protect the identity of the people who carry out transactions in the network. However, it is not truly anonymous and transactions can be observed in the network. Each bitcoin transaction generates addresses whose code serves to identify network users. Similarly, the amount of traded money is also recorded in the blockchain, associating with the bitcoin addresses of who sends and who receives the money.

For those people who think that privacy is a fundamental value and that they really want to keep anonymously all their transactions, Zcash was born to fulfill these characteristics. Zcash, as mentioned on  its website , offers complete confidentiality of payments while maintaining a decentralized network using a public blockchain. Unlike bitcoin, Zcash automatically hides the identities of both senders and receivers, as well as the amount of all transactions made in the blockchain. Only those with the correct key can see the contents of a transaction.
Buy Zcash With PayPal or Credit Card
One of the biggest obstacle to get into the cryptocurrency space is the purchase. Due to badly implemented regulations and fraudulent charge-back issue used by traditional financial services most exchange does not support PayPal, Credit Card and Debit Card transactions. So it's impossible to Buy Zcash With PayPal or Credit Card? Technically Yes!  However we found a lengthy but safest way to bypass the issue. we have to buy bitcoin first from VirWoX Exchange. VirWoX is a virtual currency exchange site that primarily caters to the currencies of various virtual worlds such as Second Life aka Linden dollar aka SLL. VirWoX was born as a platform for buying and selling Linden dollars,the currency of Second Life (USD/SLL). Later VirWoX expanded its borders to include the exchange of Linden with Bitcoin (SLL/BTC). Being a Linden $ primary exchange, Bitcoin exchange rate is not favorable due to lose of a few dollars in the conversion. However VirWoX makes you able to purchase in the easiest way of all, that is, through Paypal, Credit Card or Debit Card.
Phase One : Buy Bitcoin At VirWoX
Step One :

Open a VirWoX account
Go to VirWoX.com, look for the link, "Not Registered Yet?" click on this link. Enter your desired user name as well as your email address, first name, last name, country, and desired language. Leave rest of the options as blank.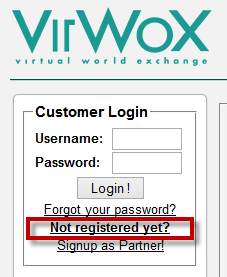 After registration, VirWoX will send a temporary password to your email. After logging into your account, you can change the password in the "Change Settings" tab. If you do not change your password, your account will be deleted.
Ignore message saying "Your avatar connection has not been validated yet", you don't need to verify your avatar.
Step Two : Deposit Money into VirWoX
Click the "Deposit" link in the menu on the left side of the screen. Scroll down a little bit and you'll find options of Credit / Debit Cards and PayPal. Just enter the amount you want to deposit and click the "Checkout with PayPal" button for Paypal. You will be re-directed to your PayPal account, where you can login and make the payment. You can also choose checkout with Visa, Master Card, American Express, JCB or Diners as per your Credit Card company.


VirWoX also support a wide range of other payment processor Visa / MasterCard Credit Card, UKASH, Paysafe Card, Money Bookers, Sofort banking or Neteller etc.
Note : New accounts will have restrictions on how much you are able deposit.
Step Three : Trade EUR, USD or GBP into Linden Dollars
Once you confirm the payment, you will be re-directed back to the Virwox website. On the VirWoX homepage, click on the link that lists your currency's trading pair with SLL (EUR/SLL, USD/SLL, GBP/SLL). For example, if you deposited your money in USD then click on USD/SLL. This will take you to a page that lets you trade from your currency into Linden Dollars.

You have two options on how you want to trade: market trade and limit trade. By trading at the "market price" you will agree to sell your currency for Linden Dollars at the highest amount that someone else has already agreed to pay for it. If you want to specify a certain price that you are willing to pay, you will need to use a "limit trade".
If you choose to use a limit trade, you should ensure that your price is reasonable compared to the other prices in the "Offer to buy [your currency]" box at the top of the page. This will increase the chances of someone else accepting your limit trade.
Step Four :

Trade SLL into Bitcoin
Now that you have SLL, you can buy Bitcoin, use the same process as in previous step using the BTC/SLL trading pair to convert it into Bitcoin.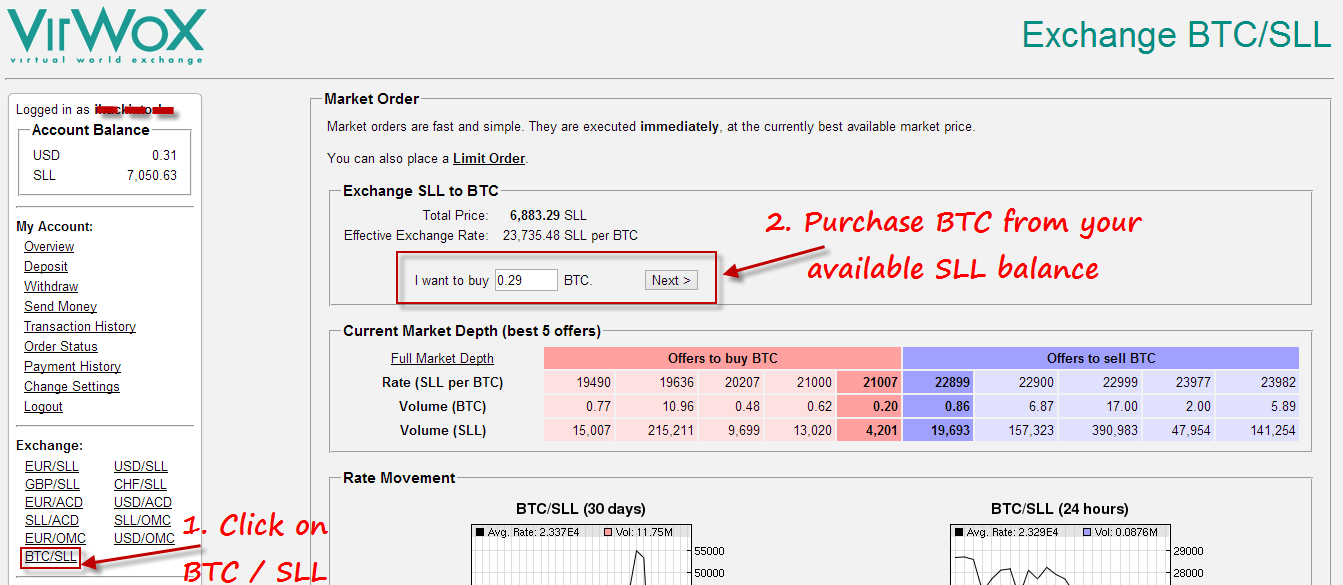 In the "BTC/SLL" section your bitcoin amount will default to the maximum you are able to purchase with your SLL balance.  You can also change this to Limit Trade and set your own price.
Step Five : Setup Bitcoin Wallet
Next, you'll want your Bitcoin wallet from Blockchain.info,
Go to blockchain.info/wallet/ and click on create your wallet.
Enter your email i'd and set a unique password
Click on Receive and a string of characters will pop up like this: 1BEVrRYyTGEt1ggiGnmBJsAzr7UUARUm4B. That is the address you'll need for transferring bitcoins from VirWoX to your blockchain.info wallet.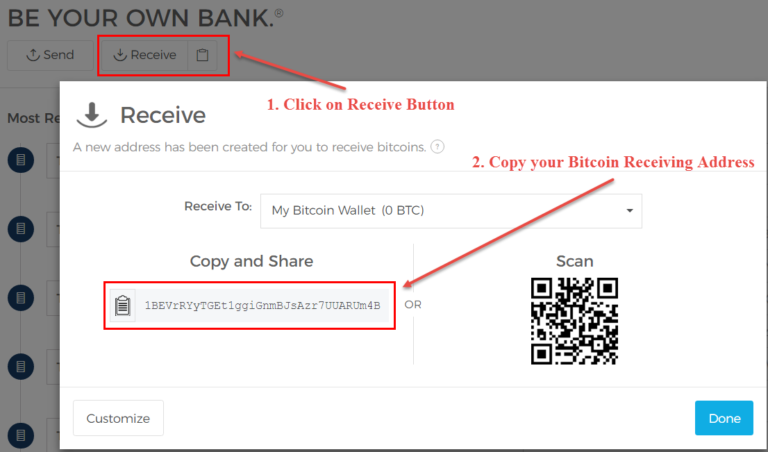 When everything is ready, click "Done".
Step Six :

Transfer BTC from VirWoX to your Wallet

To withdraw your bitcoin from VirWoX exchange to wallet simply click on the "Withdraw" link under "My Accounts." tab. You will need to specify the amount of bitcoin you would like to withdraw, as well as the bitcoin wallet address you would like to withdraw your bitcoins to. Paste the address you generated at blockchain.info wallet in previous step and hit the withdraw button. Shortly after your payment will be confirmed over the bitcoin blockchain.

Note : For new VirWoX accounts, bitcoin transfer can take up to 48 hours. You will get confirmation once your withdrawal has been processed. After you receive bitcoin in your blockchain.info wallet, you can move to next step to convert these bitcoins in to Dash.
Phase Two : Buy Zcash (ZEC) using Bitcoin.
Zcash is listed on Shapeshit and Poloneix. Here we'll use Poloneix for demonstration.
Step One : To open a Poloneix account visit poloniex.com/signup and enter your information. An email with username and password will be sent to your registered email address. Verify your e-mail i'd and Use the provided user name and password to login to your newly created Poloneix account.
Step Two : Once you login to your Poloneix account, generate your bitcoin deposit address in Balances >> Deposits & Withdrawals.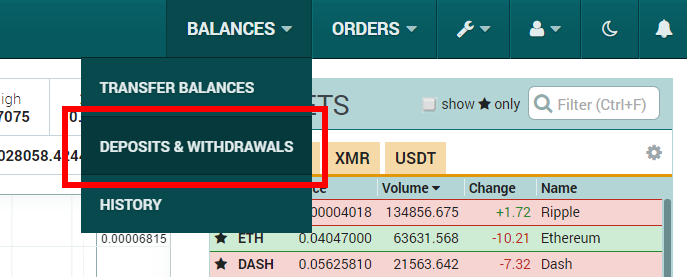 Deposit and Withdrawal page list all supported cryptocoins on a single page. Find Bitcoin and click on Deposit and  you will see your Bitcoin deposit address (you can create a different address each time). Copy and save this bitcoin deposit address.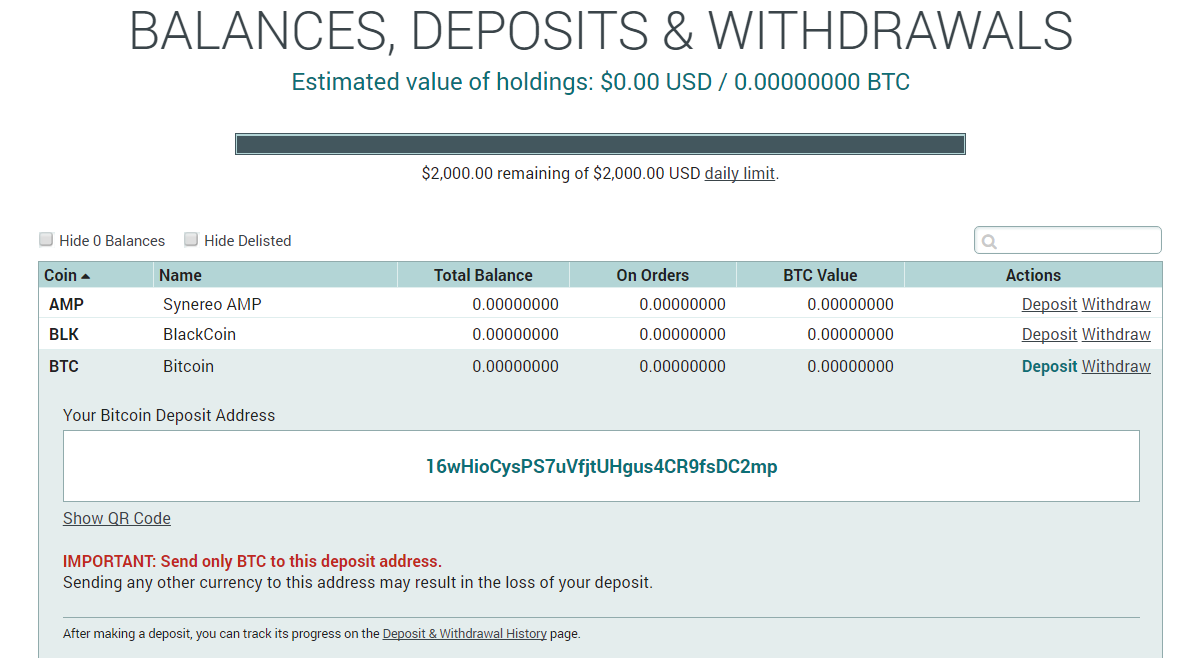 Step Three : Login to blockcchain.info/wallet and click on "Send" button at the top left of your dashboard. Now paste the  Bitcoin Deposit Address Poloneix gave you in previous step into the "Recipient" box. Type the amount of Bitcoin to send into the "Amount" box and click the blue "Send Funds" button. Click "Confirm" on the box that pops up, and your Bitcoin transaction to Poloneix will be complete in 5 to 15 minutes.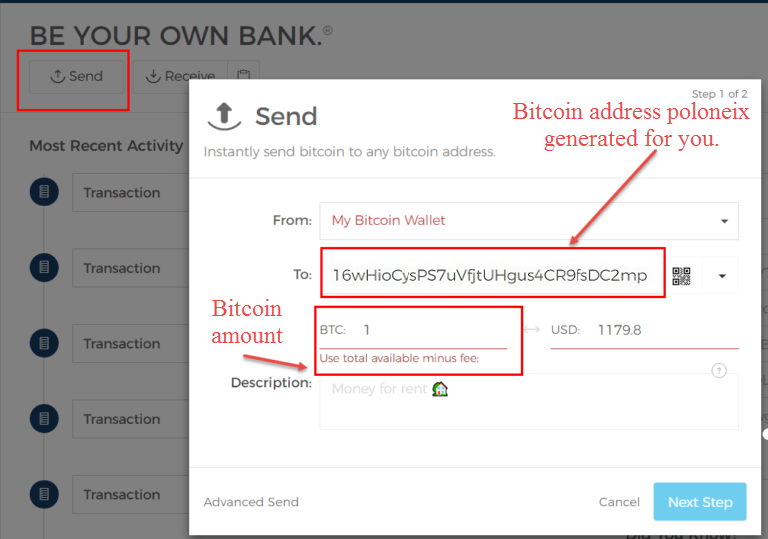 When the funds are credited to your Poloneix Account, you will receive a notification to your registered email address.
Step Four. Now you can buy Zcash (ZEC) with your recently transferred bitcoins, first click on Zcash in the markets section.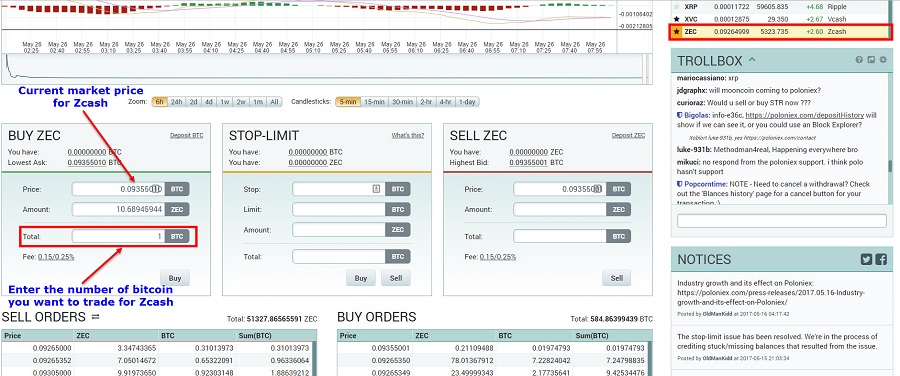 Now you can add the amount of Zcash (Zec) you need to buy or sell.
That's it. If you still have any problem, ask us in comments section below.
Tags:
buy zcash with credit card
,
buy zcash with debit card
,
buy zcash with paypal
---