Coinsetter Bitcoin Forex Trading Platform Raised $500K Funding
Coinsetter, a New York based forex trading startup raised $500,000 in first round, read official statement here. The round was led by Tribeca Venture Partners and SecondMarket. Coinsetter is led by Jaron Lukasiewicz, CEO and co-founder, introduced himself as a former investment banker at J.P. Morgan and Madison Williams in their global investment banking groups.
Lukasiewicz says, Coinsetter wants to make Bitcoin more accessible to both mainstream and institutional users by focusing on security, transparency and by offering a simple user experience. So far Coinsetter is only company to promise user protections that no other bitcoin platform on the market offers, including insurance against hacks.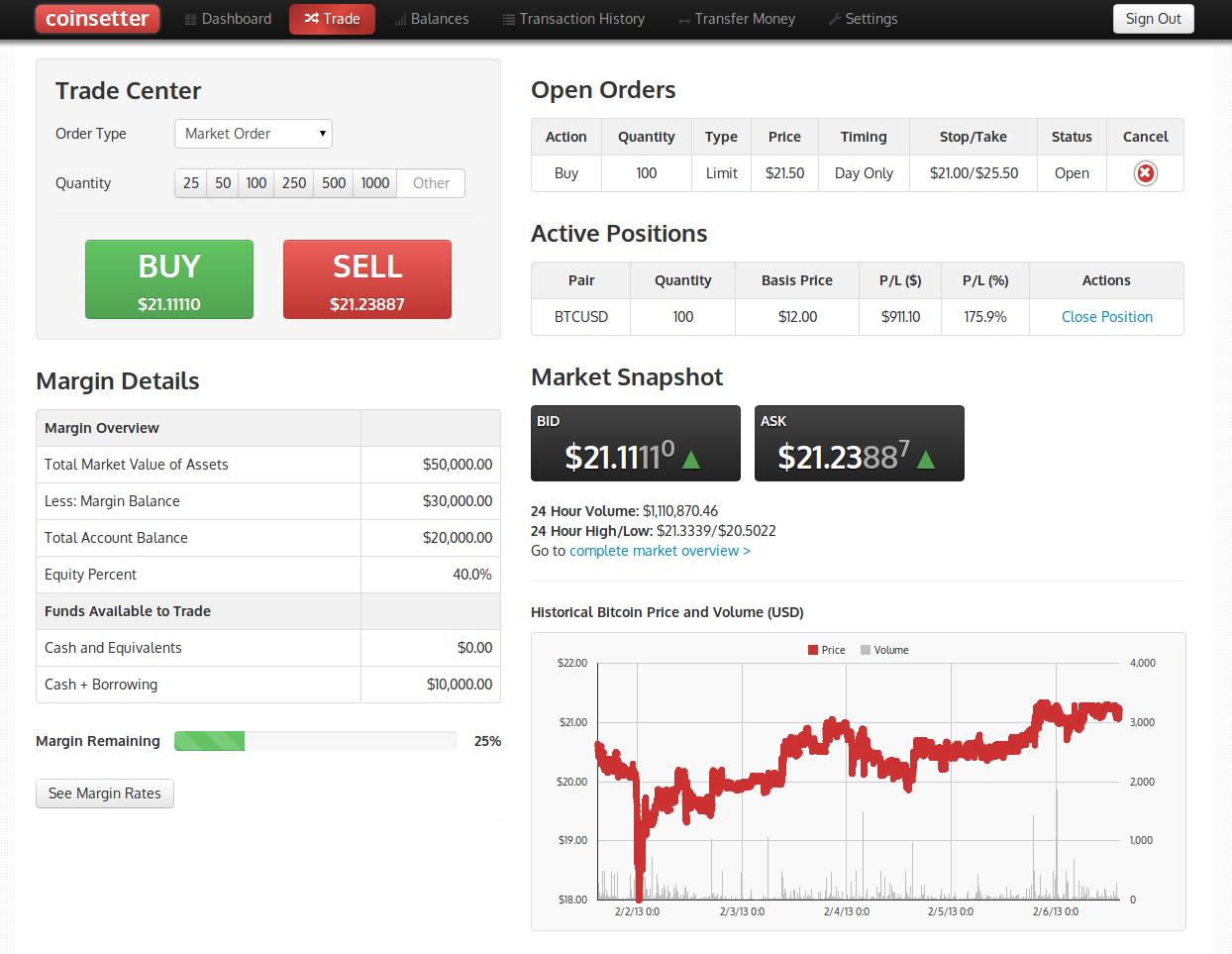 Here is how Coinsetter explain themselves :
In the near term, our value proposition over Mt Gox is 1) we offer leverage to users (more info on that in the bitcointalk forum), 2) our platform is enjoyable to use, and 3) we're going to have the best API on the market.
We don't operate differently from Mt Gox in terms of single-currency access, and during beta, all of our trades will be run through their exchange. We currently provide the same trades as Mt Gox, but with leverage and a user-friendly interface. We will release our own exchange in the near future but will continue to focus on providing customers with the best prices on the market. To clarify, loans will be available in both USD and BTC depending on the trading position you take (long or short).
On the legal side, we are and will remain in compliance with all U.S. laws. The benefit to using Coinsetter is that we are working to provide a transparent, best-in-class platform that has users in mind. More over, traders who want leverage will be able to accomplish their trading strategies more effectively with us. We have already received quite a few positive emails from bitcoin traders who are excited about our platform, and my goal is to work with them during our beta period (and beyond) to build the best bitcoin trading platform on the market.
Advertisements
---