BitVegas : Where Bitcoin Meets Minecraft & Gambling
BitVegas (check here), a  beautiful combination of Minecraft and Gambling with Bitcoin. BitVegas is the first ever Bitcoin casino built 100% in Minecraft. They offer a wide range of games including Roulette, Blackjack, Poker, Bacon Racing and Minefield. All games are ready to play for play money or real bitcoins!
Upon joining, every player receive 5 play Bitcoins to gamble with. These coins are not exchangeable for real Bitcoins. The server has options to withdraw/deposit Bitcoins. Transactions go through almost instantly and no fees are taken from the player's winnings.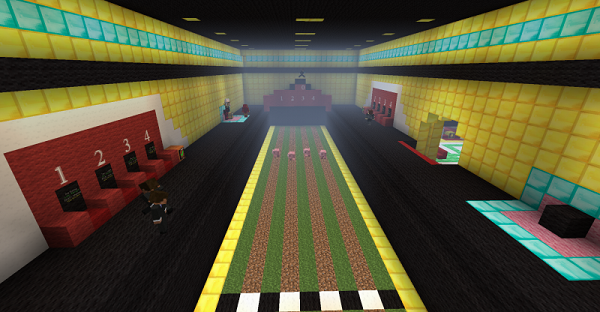 How To Connect With BitVegas Minecraft Server :
Open up Minecraft. If you don't own the game. You can get it here:
Click Multiplayer -> Add Server
Server Name: BitVegas
Address: mc.bitvegas.net
After connecting type /refill for some free coins to play with
In Game Commands :
/btc checks your balance
/mode switches between play money and real bitcoins
/refill Refills the player's play Bitcoin balance if it below 50 mBTC(.001
/deposit gives you a link explaining where to deposit real bitcoins to
/withdraw x.xx withdraw bitcoins
Tip : Every 15 min click on the chest for free .5 mBTC.
Advertisements
---