How To Buy Dogecoin With Paypal, Credit Card
If you are searching how to instantly buy some Dogecoin using Paypal or Credit Card, you have just landed to right place. Just follow the following  instructions and you'll be able to purchase some Dogecoins.
Dogecoin was started as a joke but it has seen gigantic attention since it's debut on December 8th. Dogecoin uses Scrypt encryption meaning it is similar to Litecoin but Dogecoin has a massive 100 billion coin generation limit.
Buying any cryptocurrency with Paypal, Credit Card is near to impossible due to fraudulent chargeback by scammers, where scammer buy coins with Paypal, Credit Card and after receiving coins he fraudulently complains to Paypal or their credit card company that they never received the goods.
VirWoX is the only way to buy Dogecoin or any other coin with Paypal, this process is little long but this is the only way out there. Let's have a little walkthrough about how this work >> Go to VirWoX and register your account >> add funds to your account via paypal / credit card / paysafecard >> buy linden$ (SLL) >> buy bitcoins with your linden$ >> Transfer  Bitcoins to Vircurex Exchange >> Buy Dogecoin.
Buy Dogecoin with Paypal / Credit Card :
Step 1 : Go to VirWoX  (Click here) and register your account by clicking on "Not registered yet" link.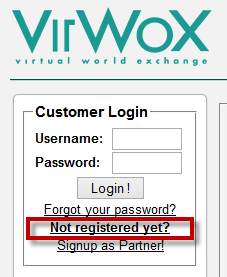 Once you finish the registration, login to your VirWoX account. Ignore the message saying Your avatar connection has not been validated yet.
Step 2 :  Click on deposit button and add some funds (USD / EUR) to your VirWoX account.

You can add funds in various ways, including Paypal, Credit Card, UKASH, Paysafe Card, Money Bookers, Sofort banking or Neteller.
Step 3 : Now you have to convert your USD / EUR/ GBP in to SLL (Linden $). Linden $ (SLL) is currency of The virtual world, Second Life. Just click on USD / SLL, EUR / SLL or GBP / SLL and place a buy order.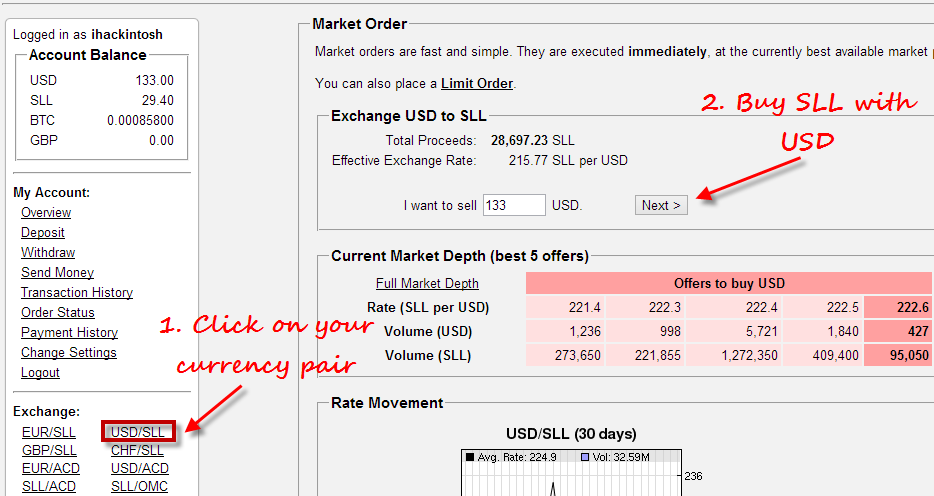 Why Linden Dollar ? Because direct trading from $ / € to Bitcoin is not possible. That's why you have to take alternative route via Second – Life Linden$
Step 4. Now go to BTC/SLL exchange and buy bitcoins of your desired amount.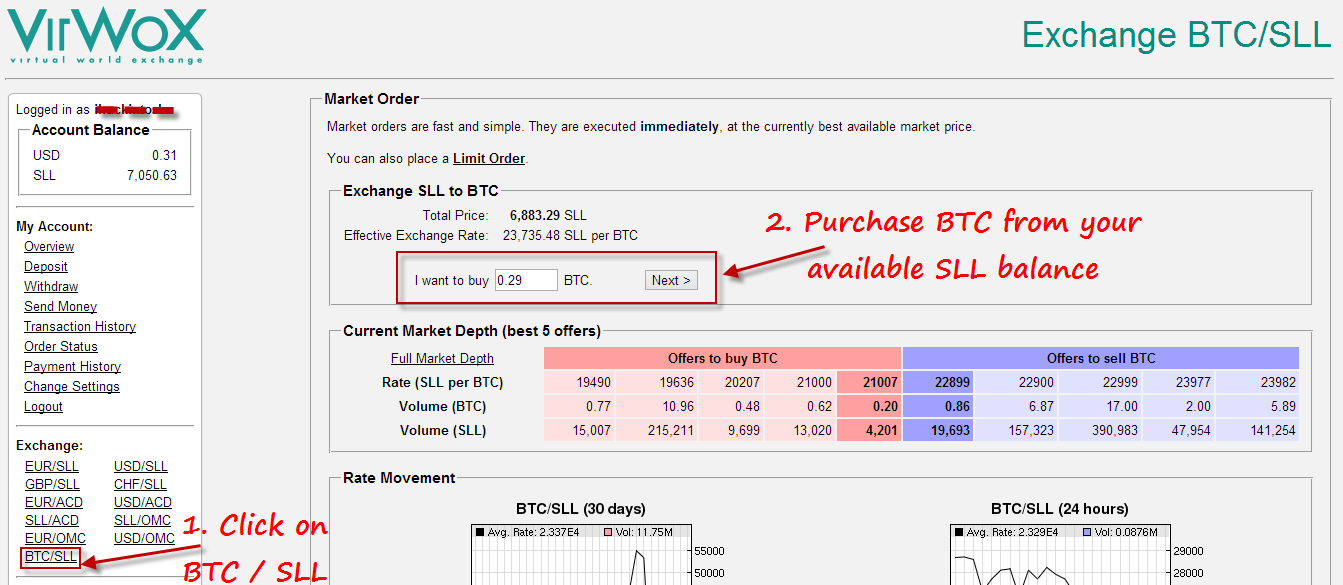 There are two options to trade SLL for Bitcoins :
1. You want your order executed immediately: In this case, you would simply accept the current best available rate, and place a "market order".
2. You are willing to wait for an even better rate: In this case, you place a "limit order" and specify your desired rate. Of course, your order will only get executed if and when somebody is willing to accept your offer.
Step 5. Congrats, you just bought some bitcoins in your VirWoX wallet, you can transfer these bitcoins to another Dogecoin exchange wallet.
Step 6 : Create a new account at Vircurex exchange (Click here) to trade BTC for LTC. Once your account is created just login to your Vircurex account and generate your bitcoin deposit address in Accounts (click here).
Step 7 : Now back to VirWoX account, go to "Withdraw" section, first option is bitcoin withdrawal. Now add bitcoin payee address you generated in previous step and hit the withdrawal button.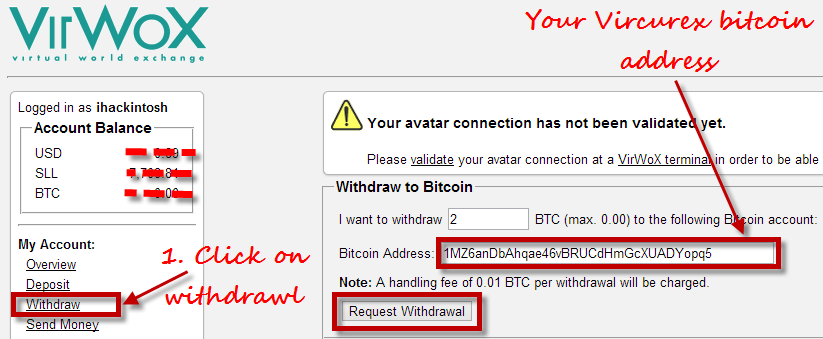 For new VirWoX accounts, bitcoin transfer can take up to 48 hours.
Step 8 : Now buy Dogecoin with your recently transferred bitcoins (click here).
Step 9 : You can anytime transfer your Dogecoin to your wallet, just click on account (click here), then click on withdrawal button right next to Dogecoin, then it will ask you to type in how much coins you would like to withdrawal, and the address of where you want to send this money and funds should be transferred in about 30 minutes.
That's it. If you still have any doubt or question, ask us in comments section right after the break.
Advertisements
---