BINANCE TRADABLE STOCK TOKENS
Binance has officially launched first of its kind, zero-commission tradable stock tokens which are denominated and collateralized in BUSD (Binance US dollar) regulated stable coin pegged to the US dollar and issued by Paxos Trust Company. Binance US dollar is used to calculate returns quicker and easier into real money. These tradable stock tokens are fully supported by a depository portfolio of elementary securities that represent the omitted tokens.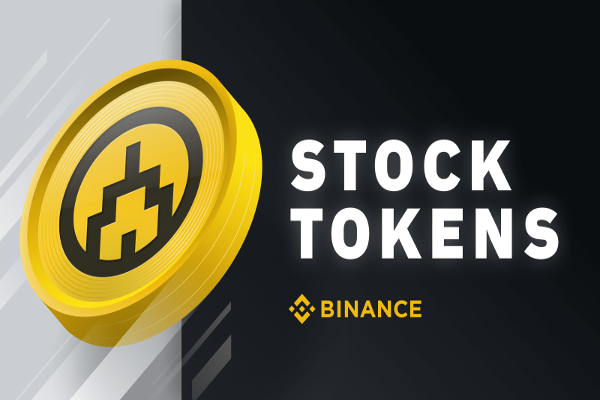 TESLA is the first listed Binance stock token which was scheduled to open on 12th April 2021, wherein the Binance website will be the official platform to trade fractional Tesla stocks. Binance will be introducing more stock tokens and features to meet the current market demand.
Stock tokens, unlike traditional tokens, can be fragmented into small and much affordable parts which basically mean more people would be benefitted from capital returns on the shares. Binance –a cryptocurrency exchange has launched these marketable stock tokens so that a larger section of the public can earn capital returns on equities and incredible dividends without having to buy full and traditional shares. So a user is eligible to buy 1 percent of a share represented by a digital token.
"Each digital token represents one share of equity stock and is fully backed by a depository portfolio of underlying securities that represents the outstanding tokens. Users will be able to trade fractional tokens." Stated by Binance
Residents of Mainland China, turkey, the United States and other restricted administrations are not allowed to trade Binance stock tokens. Any interested trader must first pass the two levels of KYC (know-your-customer) including identification and face verification to be eligible to trade these stock tokens. For German users, a 3 level KYC (know your customer) verification is needed which includes address proof, advanced identity checks, risk assessment and suitability questionnaire. Binance is currently working with CM-Equity AG which is a licensed investment firm in Germany and Swiss-based Digital Assets AG, an asset tokenization platform.
Binance CEO Changpeng Zhao says that "digital stock tokens will provide a bridge between traditional and crypto markets and broaden access to equity markets, resulting in a more inclusive financial future."
According to prnewswire, Binance stock token's quarter one of 2021 has seen incredible growths with a 260 percent increase in the traded volume and a 346 percent growth in users. Besides the digital token, the Binance coin, also known as, BNB has been picked up by more than 900 percent as of this year.
Stock tokens are classic for the users who look onto diversifying their investment anthology beyond cryptocurrencies, more into traditional financial markets. People who don't have enough funds to acquire a stockbroker or find it much difficult to trade stocks can opt for the option of trading stock tokens instead, which may help them get more experience and exposure into traditional money markets. Buying of stock tokens is compensation for the fully paid-up shares which are non-affordable to a few of the enthusiast investors as of now.