The popularity of cryptocurrencies and non-fungible tokens is tremendous. Because of cryptocurrencies' ultimate benefits to their investors, many companies and organizations have already started investing and accepting cryptocurrencies. Multiple small businesses accept bitcoin evolution to get the advantages of low-cost and fast transactions. Recently in 2021, Elon Musk, CEO of Tesla Car Company, announced that the company has started accepting bitcoin payments to purchase Tesla Cars. Following this, many cosmetic brands and retailers have also announced that they will take the benefit of cryptocurrencies.
Lately, Jeffree Star endorsed his latest collection by sharing 3D animation portraying him in a pink box on Instagram to all his followers. Instead of a lipstick line or a makeup palette, Jeffree has started to use cryptocurrencies and non-fungible tokens (NFTs) by presenting his digital artwork by collaborating with the most popular artist named Marcelo Cantu. Cryptocurrencies are great alternatives to fiat currencies as these are digital currencies that are decentralized in nature and work independently of banks. After corporations and Car companies, the beauty industry has started to deal in cryptocurrencies.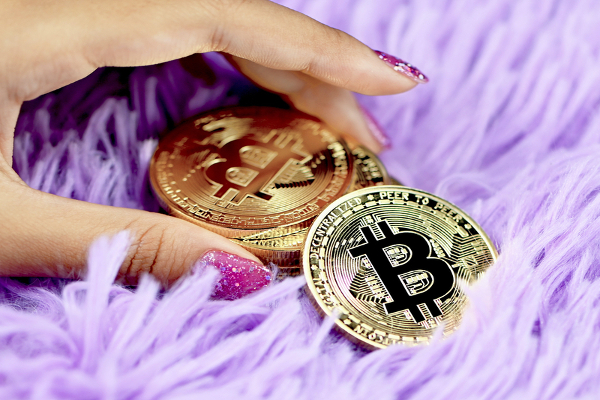 Not only Jeffree Star but in January 2021, a U.K.-based beauty brand named Wake Skincare developed for connection generation publicized that the brand has begun accepting popular cryptocurrencies like bitcoin as a form of payment. Along with bitcoin, they have also added Ethereum as a payment method. The brand, Wake Skincare, has joined a plethora of labels capitalizing on the boom of the crypto industry through rewards programs or payment methods.
Why has Wake Skincare started accepting Bitcoin and Ethereum?
In one of the interviews, the co-founder of Wake Skincare named Alex Mavor said that "the reason behind their brand accepting cryptocurrencies is because no other beauty brand is doing it." Alex even said that he started investing in bitcoin in 2016, and today, he started accepting it for the beauty brand because he sees bitcoin will help in the success of their company. He added that "It might be possible that at first, we will not get lots of customers, but some customers who are early adopters of bitcoin will at least make payments with Bitcoin and Ethereum."
It is clear that the skyrocketing value of bitcoin is best to hold instead of spending it. But businesses and companies can earn profits by using bitcoin as a medium of exchange because of its volatile market and fluctuating price.