Bitcoin QT 0.8.2 Will Lower Fees To 0.0001
Advertisements
Bitcoin QT development team has released the RC1 version of upcoming 0.8.2 client. This is a maintenance release, that fixes previous bugs and introduce new features. If you take a look at release note, you'll find a major overhaul in transaction fee model. The default fee for low priority transactions is lowered to 0.0001 BTC from existing 0.0005 BTC. Check The first screenshots of upcoming version right after the break.
Splash Screen (Very fast to load)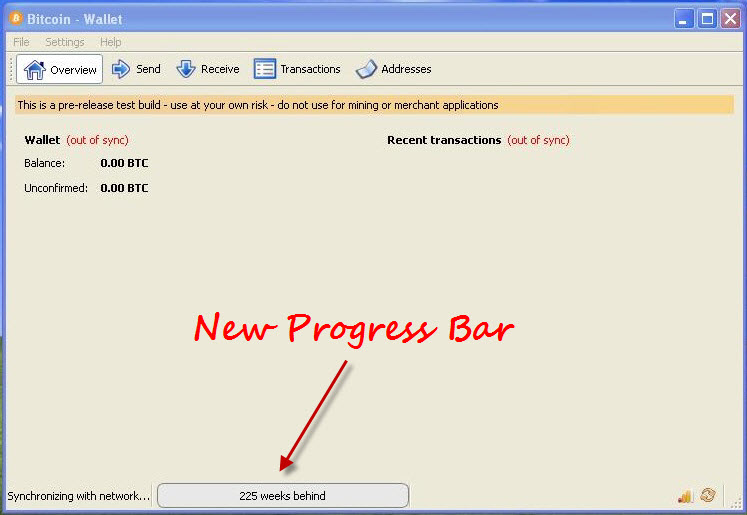 Main Window (Improved reporting of synchronization process)
About Window
You can download the RC version of Bitcoin client (click here). Needless to say, RC version is for testing purpose only, so don't install this version over your primary 0.8.1 client. Following are the release note of O.8.2 RC1.
With this new release candidate, new version on Bitcoin-qt official client (0.8.2) the official bitcoin fee policy will changes:
The default fee for low-priority transactions is lowered from 0.0005 BTC
(for each 1,000 bytes in the transaction; an average transaction is about 500 bytes) to 0.0001 BTC.
Payments (transaction outputs) of 0.543 times the minimum relay fee(0.00005430 BTC) are now considered 'non-standard', because storing them costs the network more than they are worth and spending them will usually cost their owner more in transaction fees than they are worth.
Non-standard transactions are not relayed across the network, are not included in blocks by most miners, and will not show up in your wallet until they are included in a block.
The default fee policy can be overridden using the -mintxfee and -minrelaytxfee command-line options, but note that developers intend to replace the hard-coded fees with code that automatically calculates and suggests appropriate fees in the 0.9 release and note that if you set a fee policy significantly different from the rest of the network your transactions may never confirm.
---