List of Litecoin Mining Pool
Advertisements
Bitcoins are so often viewed as an electronic gold with Litecoins be seen as silver. It was now time to be seen. Fact is, the electronic currencies in recent years are coming in strong. The Litecoin market is growing, rising exchange rates. The digital currency Litecoin has experienced a meteoric rise in recent months.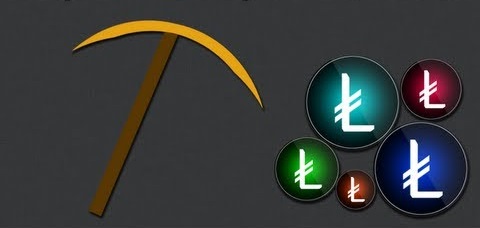 As you know Litecoins are generated by CPU / GPU mining (check our guide here). In order to solve Litecoin algorithm, a huge amount of computational power is required. Since a block is awarded to single person, it is nearly impossible for a single person to achieve a block. Pooled mining allows a lot of different people contribute to generating a block, and the reward is then split among them according to their processing contribution. Litecoin mining pool works same as bitcoin mining pool. Following is the list of some of most famous and trustworthy pools with their reward type.
Name
Reward Type *
Website

NetcodePool.org

PPLNS

 

Link

WeMineLTC.com

RBPPS

Link

PooledBits

PPLNS

Link

LitecoinRain.org

PPLNS

 

Link

CrypDough.com

PPLNS

Link

LiteBonk.com

PPLNS

Link

give-me-ltc.com

PPLNS

Link

OzCoin

DGM

Link

suprnova.cc

Proportional

Link

Litepool.eu

PPLNS

Link

Pool-X.eu

PPLNS

Link

P2Pool

PPLNS

Link

Ecki Co LTD

PPLNS

Link

NuKingsMiningCo

PPLNS

Link

burnside's Pool

PPLNS

Link

Mining Foreman

PPLNS

Link

CoinPool

PPLNS

Link

yalp.no-ip.org

PPLNS

Link

litecoinpool.org

PPS

Link

LTCMine.ru

PPS

Link

Coinotron

RBPPS

Link
Reward Type *
Proportional - When a block is found, the reward is distributed among all workers proportionally to how many shares each of them has found.
PPLNS - Pay Per Last N Shares. Similar to proportional, but instead of looking at the number of shares in the round, instead looks at the last N shares, regardless of round boundaries.
PPS - Pay Per Share. Each submitted share is worth a certain amount of litecoins. It is risky for pool operators, hence the fee is highest.
RBPPS - Round-Based Pay Per Share. Like PPS, but payouts are delayed till a block is found and confirmed by the network. If a found block gets orphaned, earnings relative to it are not paid.
SMPPS - Shared Maximum Pay Per Share. Like PPS, but never pays more than the pool earns.
RSMPPS - Recent Shared Maximum Pay Per Share. Like SMPPS, but aims to prioritize the most recent miners.
/ Source /
---