Buy Ripple {XRP} with PayPal, Credit Card or Debit Card
Advertisements
Ripple, an open source, peer-to-peer payment network is on it's way to dominate the world of crypto currency. Ripple or " XRP " claims to have an advantage over bitcoin with having a decentralized network which has the twin benefits of not having to wait for confirmations and there being no central point of failure, which should provide stability.
Note : If you're looking to buy Ripple for trading purposes only check out our previous post regarding plus500.
OpenCoin, parent company behind ripple: has determined that the coins will be in total 100 billion. All ripples have already been generated and will be distributed later. The Bitcoin, however, have a fixed limit of 21 million units will be created gradually until 2140 to get it. In order to purchase ripple, first of all you need a ripple address, if you don't have your ripple wallet then follow our previous guide to setup ripple wallet and address.
Note : You must have 50 XRP in your ripple wallet to activate your account first.
Buy Ripple (XRP) with PayPal, Credit Card or Debit Card
One of the biggest obstacle to get into the cryptocurrency space is the purchase. Due to badly implemented regulations and fraudulent charge-back issue used by traditional financial services most exchange does not support PayPal, Credit Card and Debit Card transactions. So it's impossible to Buy Ripple With PayPal or Credit Card? Technically Yes!  However we found a lengthy but safest way to bypass the issue. Thanks to VirWoX, a virtual currency exchange with interests in the currencies of virtual worlds game such as Second Life, currency is known as Linden Dollar (SLL) it is possible to buy with a little work around. below we will share a comprehensive guide on how to buy Ripple (XRP) with PayPal.
Step One : Go to VirWoX (Click Here) and register your account  by clicking "Not Registered Yet?" under the sign-in form. This will bring you to a registration page where you will be prompted to enter your desired user name as well as your email address first name, last name, country, and desired language. There are more optional fields alongside these, but you won't need to worry about those unless you want to interact with VirWoX in a 'virtual world.'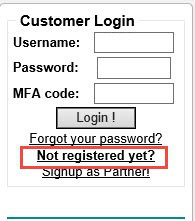 On a successful registration, VirWoX will send a temporary password to your email. After logging into your account, you can change the password in the "Change Settings" tab. Ignore the message saying "Your avatar connection has not been validated yet"
Step Two : Add some funds to your Virwox account, you can add funds via various ways, including Paypal, Credit Card, UKASH, Paysafe Card, Money Bookers, Sofort banking or Neteller.

Just go into the "deposit" tab on the left side of the screen. Scroll down to the PayPal payment option, select your desired currency, and click the "Checkout with PayPal" button.
Step Three : Now convert your USD / EUR in to SLL (Linden $). Those who don't know, Linden $ (SLL) is currency of The virtual world, Second Life.
Why Linden Dollar ? Because direct trading from $ / € to Bitcoin is not possible. That's why you have to take alternative route via Second – Life Linden$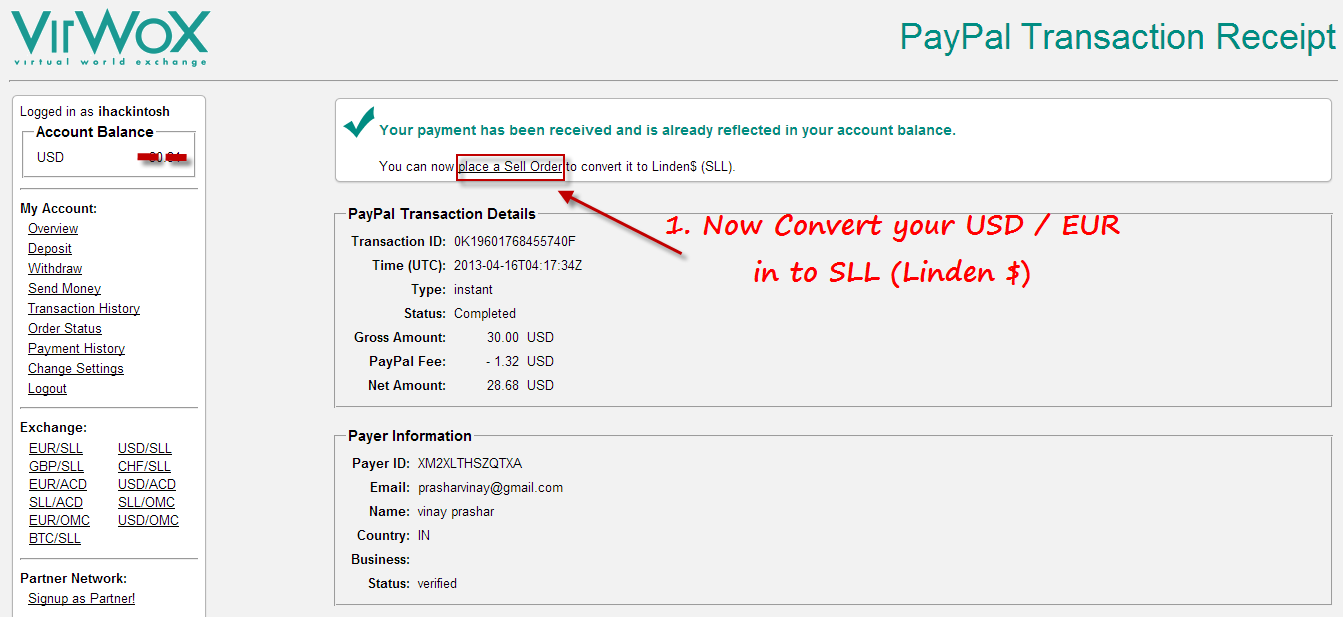 There are two options to trade SLL for Bitcoins :
1. You want your order executed immediately: In this case, you would simply accept the current best available rate, and place a "market order".
2. You are willing to wait for an even better rate: In this case, you place a "limit order" and specify your desired rate. Of course, your order will only get executed if and when somebody is willing to accept your offer.
Step Four : Now go to BTC/SLL exchange and buy bitcoins of your desired amount.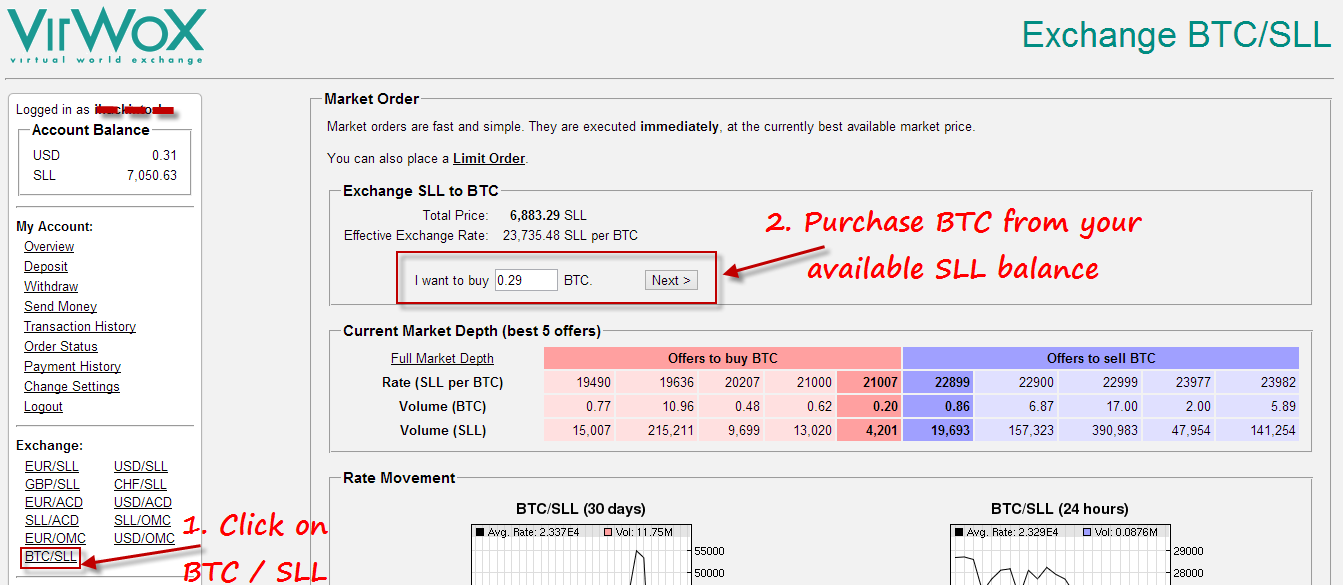 Step Five : Next, you'll want your Bitcoin wallet from Blockchain.info for temporary storage of bitcoin withdrawal from VirWoX.
Go to blockchain.info/wallet/ and click on create your wallet.
Enter your email i'd and set a unique password
Click on Receive and a string of characters will pop up like this: 1BEVrRYyTGEt1ggiGnmBJsAzr7UUARUm4B. That is the address you'll need for transferring bitcoins from VirWoX to your blockchain.info wallet.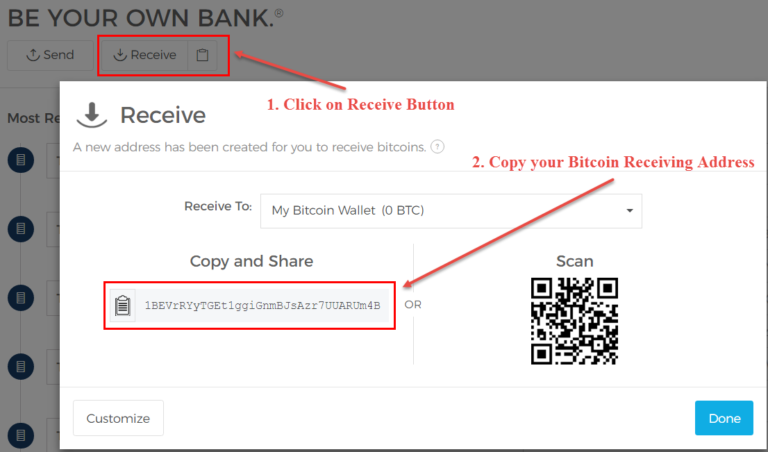 When everything is ready, click "Done".
Step Six : To withdraw your bitcoin from VirWoX exchange to wallet simply click on the "Withdraw" link under "My Accounts." tab. You will need to specify the amount of bitcoin you would like to withdraw, as well as the bitcoin wallet address you would like to withdraw your bitcoins to. Paste the address you generated at blockchain.info wallet in previous step and hit the withdraw button. Shortly after your payment will be confirmed over the bitcoin blockchain.

Note : For new VirWoX accounts, bitcoin transfer can take up to 48 hours. You will get confirmation once your withdrawal has been processed. After you receive bitcoin in your blockchain.info wallet, you can move to next step to convert these bitcoins in to Ripple (XRP).
Buy Ripple (XRP) using Bitcoin.
Step One : To open a Poloneix account visit poloniex.com/signup and enter your information. An email with username and password will be sent to your registered email address. Verify your e-mail i'd and Use the provided user name and password to login to your newly created Poloneix account.
Step Two : Once you login to your Poloneix account, generate your bitcoin deposit address in Balances >> Deposits & Withdrawals.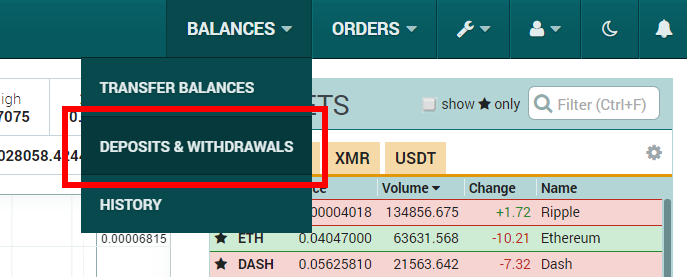 Deposit and Withdrawal page list all supported cryptocoins on a single page. Find Bitcoin and click on Deposit and  you will see your Bitcoin deposit address (you can create a different address each time). Copy and save this bitcoin deposit address.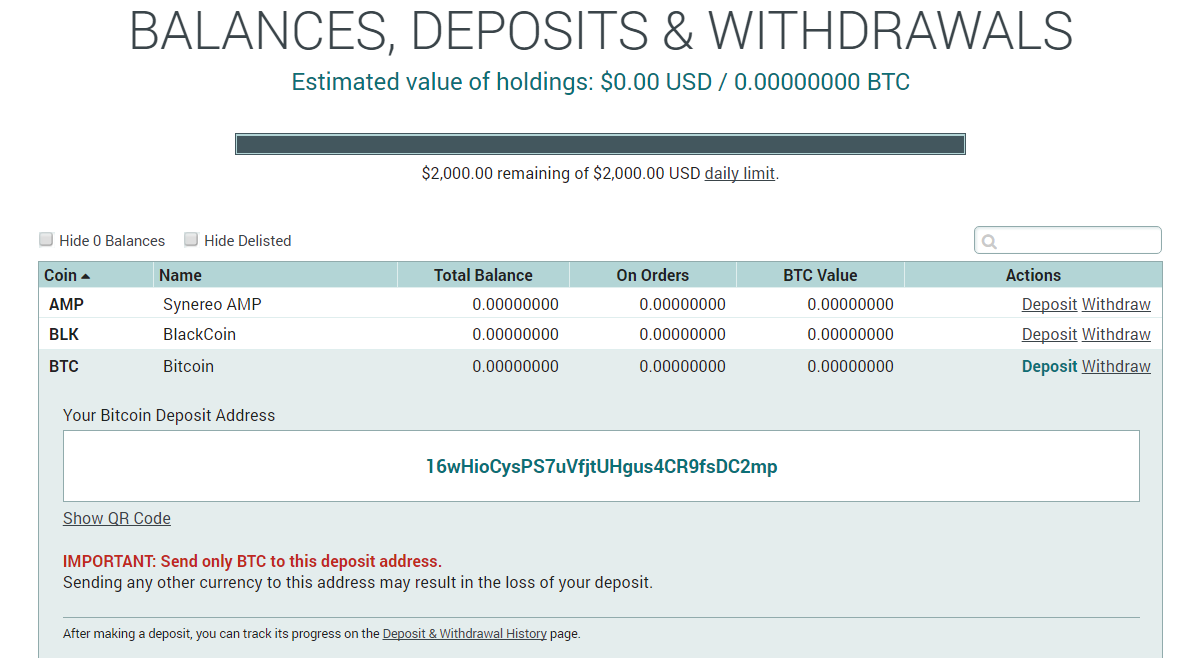 Step Three : Login to blockcchain.info/wallet and click on "Send" button at the top left of your dashboard. Now paste the  Bitcoin Deposit Address Poloneix gave you in previous step into the "Recipient" box. Type the amount of Bitcoin to send into the "Amount" box and click the blue "Send Funds" button. Click "Confirm" on the box that pops up, and your Bitcoin transaction to Poloneix will be complete in 5 to 15 minutes.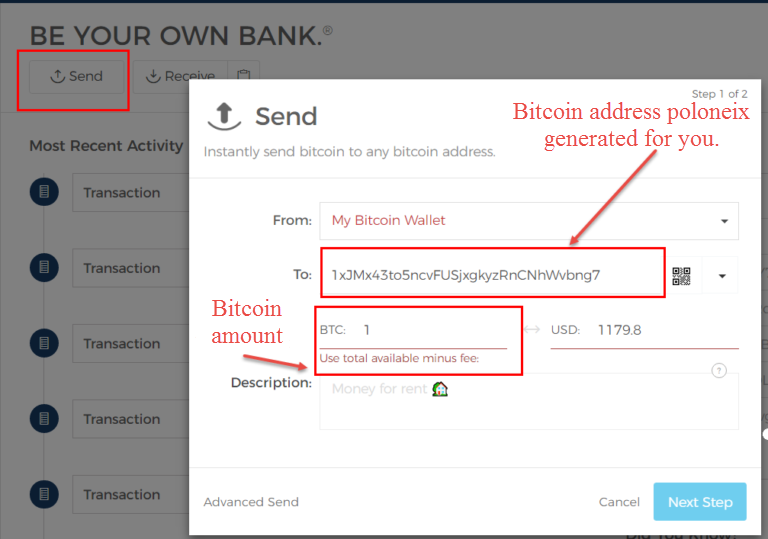 When the funds are credited to your Poloneix Account, you will receive a notification to your registered email address.
Step 4. Now you can buy Ripple (XRP) with your recently transferred bitcoins, first click on Ripple in the markets section.

Now you can add the amount of Ripple (XRP) you need to buy or sell.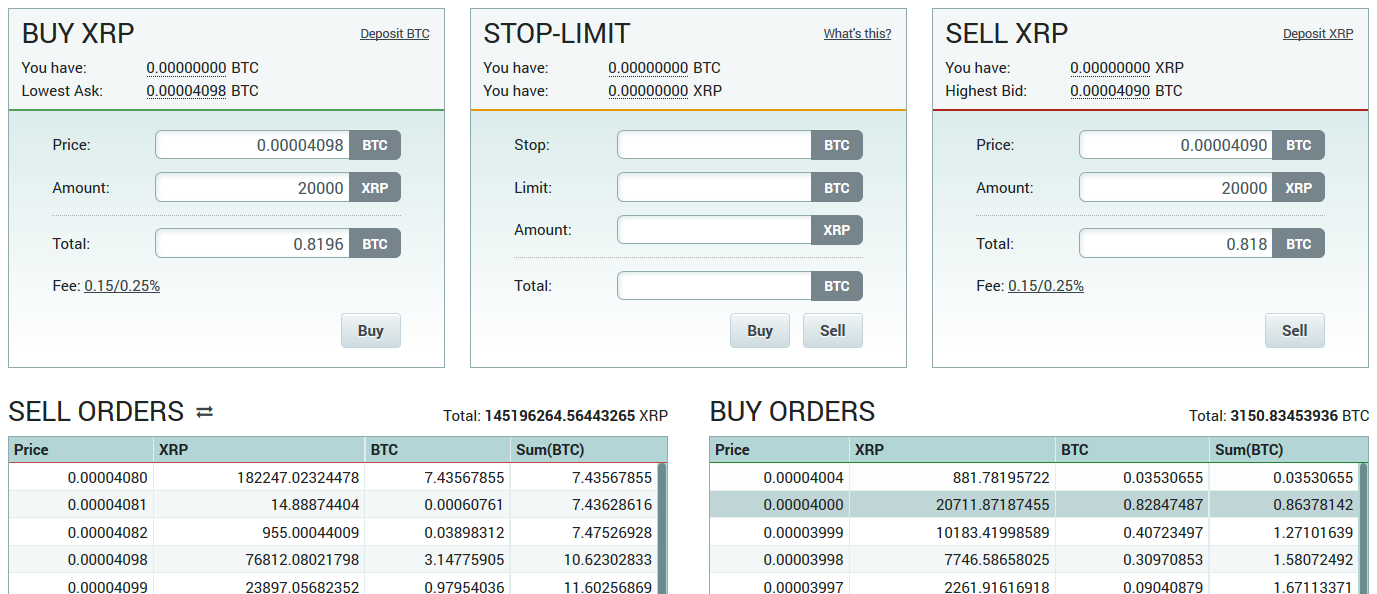 That's it. If you still have any problem, ask us in comments section below.
Tags:
buy ripple with credit card
,
buy ripple with paypal
,
buy xrp with credit crad
,
buy xrp with paypal
---